The smokey eye is a classic style that won't go away. The smoldering effect created by this look is perfect for the night of your wedding, but it can be tough to get just right. Here are some tips to achieve a trendy bridal smokey eye.
The wedding season is in full swing, and we all know what that means: it's time to get your glam on. Whether you're walking down the aisle or just attending a celebration, some bridal beauty trends never go out of style. One such trend is the smoky eye makeup look, which has taken over Pinterest boards lately with tutorials galore.
Smokey glamorous eye makeup
Does wedding season have you feeling overwhelmed? The stress of planning the perfect day is enough to make anyone want to give up. But don't worry, we're here to help! We will teach you how to achieve the trendiest bridal smokey eye look. All it takes are these simple steps:
Apply a base coat of dark brown eye shadow all over your lid – Add gold highlighter below your brow bone and in the corners of your eyes for definition
Use black eyeliner on your lash line, winging out towards your temple
Finish with mascara and false lashes for extra drama.
Whether you prefer a natural or dramatic smokey eye, there are many ways to achieve the look. In this blog post, we'll explore five different options for creating your gorgeous eye makeup. The first tutorial shows how to get a classic smokey eye with golden tones. The second tutorial features a more dramatic look that is perfect for going out on the town. Finally, if you're looking for something fun and playful, then try number three! Number four will show you what it's like to have a smoky eye inspired by an animal print pattern, while number five takes inspiration from nature and uses earthy colors such as browns and greens with hints of gold here and there. Not sure which one will work best? Read through.
Wear smokey eye to wedding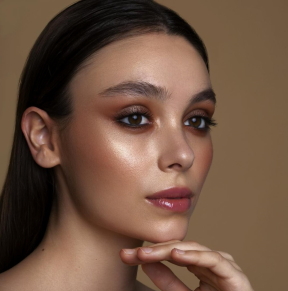 The trendiest bridal smokey eye is a perfect complement to any wedding dress and can be done in 3 simple steps!   Step 1: Use your finger or a small brush and sheer out the primer. Step 2: Apply your base color, such as black or brown. Step 3: Create the smoky effect with dark colors like navy blue, plum, gray, etc., by using an angled liner brush and pressing it against your eyelid. Done!
A smokey eye is a popular, classic makeup look that has been around for decades. It consists of dark shades like black and grey with light highlights like gold or white. In recent years, as more women have embraced their natural beauty, one of the most popular trends in makeup is the smokey eye. This year, we're seeing an abundance of wedding-perfect smokey eyes that are perfect for any bride who wants to stand out from the crowd without being too flashy. With a little creativity and a few tricks up your sleeve (literally), you can recreate this trend at home easily enough so all your friends will be excited.